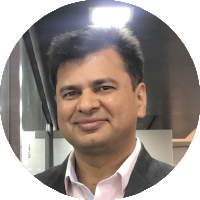 From a bright school lad to an illustrious career of the Master Mariner & a financial consultant with a large multi-national, Sahil Fauzdar has come a long way. Whilst on work at sea he was exposed to the most beauteous and bounteous nature and humanity…little did he know that he would carry them all home. Keep them forever and then share these priceless jewels with everyone around. The most beautiful and prolific pictures ever clicked. His truest mate…his camera whom he adores with a childlike charm and possession.
A Personal letter from the Artist
"Photography for me is a great passion, is about being a mirror, showing things happening around us. It shows where we were, where we are and where we will be potentially leading to. It reflects humanity back at people to contemplate themselves. It also is a track record showing our roots and our probable future direction.
It raises our consciousness, individually and collectively, by revealing our true nature and our relationship with humanity.
I firmly believe that every human being, every soul in this universe has a purpose. And these images represent this time in my life – they reflect the feelings of other people in my generation, the social and cultural circumstance.
I live and breathe photography . Its my life .Its my gateway to "The Universe". A universe where my emotions flow without any restrictions.., its my feelings…  its my conversations with nature, with birds & with the animals, with mountains & with the rivers, with humans and with the souls
And there are no words…but pure stillness.
The only thing that moves me in a human element is capturing beauty beneath the surface – be it sadness. or happiness.
These words would best describe my passion : (Photographing) Life , Time or Timelessness ,Music, Souls, Morality and Happiness !!!"
~ SAHIL